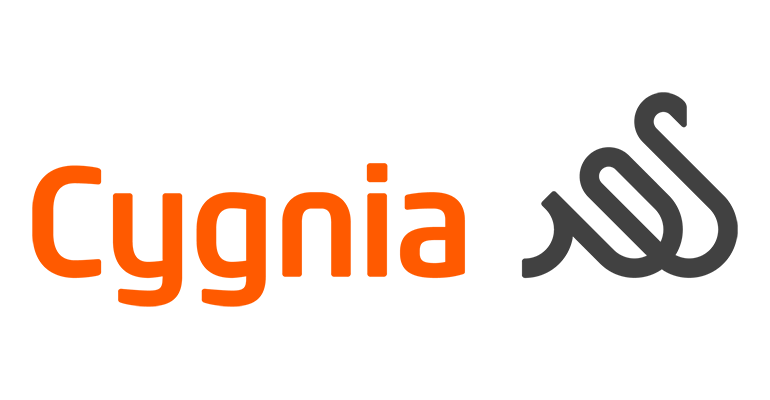 BACKGROUND
Cygnia is one of the UK's leading logistics and fulfilment specialists, providing tailored responsive solutions and fulfilling over 4.3m orders a year.
As part of the Wincanton Group, Cygnia draws on its vast experience in providing supply chain solutions for the UK's best-known companies.
CHALLENGE
Cygnia had a logo but no brand. It was also emerging from a challenging operational period and therefore needed an inspiring new vision for the future. This vision had to be easy to understand and embrace across the business internally, while celebrating its new customer-focused approach to business.
SOLUTION
As with all branding briefs, this project began with extensive research and analysis, including gaining insight from internal and external stakeholders.
These insights, together with market/competitor research and customer profiling enabled us to develop a new brand narrative and positioning which was more closely aligned to customer needs – and clearly differentiated.
Identifying and focusing on Cygnia's USP was a significant challenge given the highly crowded market, yet vital for its success.
Armed with the new value proposition 'Uniting with your Customer' and the defined audience profiles created, we strengthened the visual identity and tested it to ensure it achieved the desired responses.
Prior to launch, we briefed Cygnia's PR agency and internal brand guardians on the new strategy, tone of voice and guidelines. We revamped the website and created a new corporate brochure to act as the foundation for all communications and to ensure consistency in brand messaging.
RESULTS
Following the branding exercise there was an immediate 37% increase in traffic to the Cygnia website.
When Wincanton acquired the business in 2021, the Group opted to keep the new Cygnia brand. We continue to work with Cygnia on the wider changes needed to help ensure the brand delivers on its promise. LinkedIn campaigns are a particular area of focus for this work.
"EBY enabled us to completely rethink our strategy and approach to the market, and in an extremely dynamic way. With EBY's guidance we've come a long way in less than a year, have transformed our approach to market, and now have the tools and expertise needed to be at our best."
Head of Marketing – Cygnia