Clever, attractive packaging can often be the difference between the success or failure of a product. In a retail environment, brands have, on average, just 7 seconds to capture a potential customer's attention.
In that time, your packaging needs to do a lot of work. It must create recognition of your brand, communicate the product's features and benefits, and stand out from the competition.
If that seems like a big ask, it barely touches the surface of what's required or reflects the effort needed to create good packaging design.
For more than 20 years, we've been designing product packaging at EBY and we know how important it is to get it right. Do it well and your product will fly off the shelves. Get it wrong and it will end up in bargain bins and dusty storerooms.
So, what do you need to consider to maximise the sales of your products? Here are our top five tips for you to consider:
Top 5 things to consider
Protection
The very first requirement any packaging has to do is protect your product. Anything we design has to protect and contain your product during the whole distribution process. With a solid product, an industrial tool or kitchen utensil, for example, this is pretty straightforward for a designer that's experienced in cardboard engineering. Another issue is that products can often be handled by customers again and again, so packaging needs to be durable, as products in tired packaging won't sell.
However, with food, drink, pet supplies, medicines, etc., there are other considerations to take into account, including safety, temperature fluctuations, and storage. All of which require deeper knowledge of materials, packing options and safety requirements.
With online retail making up an ever-greater proportion of sales, often comprising of smaller order volumes and even individual items, it's not just maximising packing volume that has to be considered. Any product with the potential to be sent as an individual item must have strong enough packaging to withstand the courier driver's van to ensure the product arrives in perfect condition. It also allows returned products to be resold.
Sustainability
The exponential growth in online sales poses another challenge. How to make your packaging sustainable? We've all had deliveries arrive in massively oversized boxes containing tiny products. While the product is protected, the environmental impact of this excessive packaging is increasing the pressure on retailers to become more aware of the wastage.
To meet the changing demands and consumer expectation manufacturers will need to use innovative packaging material, reduce the use of cardboard and plastics. They will also need to take advantage of expertise in design know-how. As these expectations have evolved our packaging briefs have evolved too and we work with our clients to meet these new levels of responsibility.
Production
As print and production technology continues to evolve, more ingenious options are available to create product packaging that both protects and creates stands out. For example, the increasing quality of digital print can mean shorter print runs or the ability to take advantage of the growing trend for personalisation. Clever use of a unique type of packaging can do a lot to help a product stand out on the shelf and can even be a sales tool in its own right. However, more prosaic thoughts also have to be considered; what are the lead times, the production costs, and potential transport and storage issues?
Design
Creativity has never been more critical in order to give products that much needed stand out in physical retail environments. Today's product development is so refined that packaging can sometimes be the only element that genuinely differentiates one product from the next. This is differentiation is vital, as the importance of impulse purchases still remains high. Capturing the shopper's attention to influence the purchasing decision is an essential role, as your product only has a small window of opportunity to make it into a consumer's basket. So, creative ideas that bring the product to life, give it character and highlight the benefits are key to success.
Then there are the standard mandatories of design, including copy legibility, accessibility, ingredients, brand guidelines, bar codes and QR codes, all of which need to be incorporated, but can be easily missed by an enthusiastic designer with little understanding of product and packaging design.
Bringing together creativity and practical considerations is something we are very proud of here at EBY. Since 2001 we have created the packaging for hundreds of products, from cooking spoons to electrical tools and soft drinks.
The success of our designs has led to increases in sales, more lines being carried by retailers and longstanding relationships with clients.
Cost
Good packaging doesn't need to be expensive. We are very aware that margins are important and we will work to an agreed budget when proposing designs, choosing materials and considering potential postage/distribution costs. The economics of the packaging costing more than the product can be damaging to the business and your brand.
The process
While no two products are the same, we follow this broad process when designing packaging for a client. Some clients are happy to be involved in every stage, while others only want to see the development at specific milestones. Then there are the deadlines for production runs, product launch date and brochure printing requirements that have to be built into the delivery plan. Safe to say, having designed packaging all kinds of products, we have plenty of experience as to what works and what doesn't. So, how do we do it?
---
Stage 2
Tentative designs are scamped up, working within brand guidelines and with production factors taken into account. This is the heart of our creative process.
Questions we ask at this point could be: Does it do enough to bring the product to life? Does it highlight the features? Can you interact with the product? Does it meet the safety requirements? Can it be printed?
At this stage there can be many rounds of refinement, but it's a vital stage in taking the design from something on paper/screen to a physical piece of packaging.
---
---
Stage 4
With the refinement completed the final design is approved and put into full production.
This tried and tested process allows us to bring even an everyday product, like a pair of herb scissors, to life. The effort and depth of thought is well invested, as the resulting packaging boosts sales in shops and online.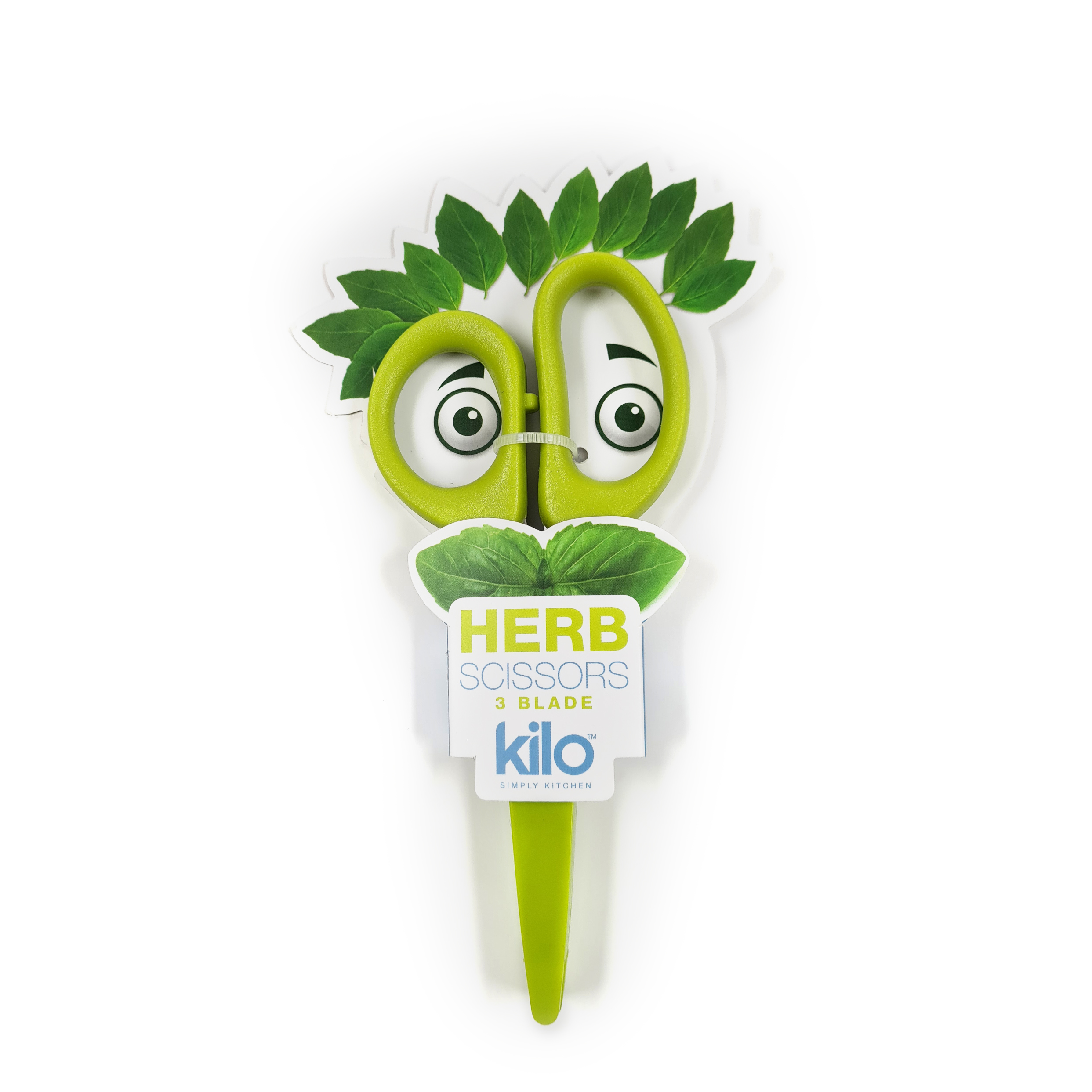 ---
Our process has worked for hundreds of products over the last 20 years and has generated additional revenue, above and beyond original sales forecasts. This unique combination of creativity and know-how is valuable when designing packaging, so if you are about to launch a product or need to refresh your range get in touch and we may be able to make those 7 seconds work even harder so you can maximise your investment.